| | |
| --- | --- |
| Posted on July 3, 2010 at 12:10 PM | |
Some of you may know that I'm into several crafts (scrapbooking, crochet, embroidery, photography, making jewelry, etc.). I tend to enjoy them in phases. I got a new Interweave Crochet magazine yesterday, so I'm somewhat inspired to work on crochet now. I'm pretty picky about what I make. It has to be artistic or useful. No doilies, fake food, etc. I've made some stuffed animals for kids, clothes, framed things, etc. I haven't been able to make too many pieces of clothing because there just isn't that much out there that doesn't look like Victorian granny wear. I know designers use crochet, but it's impossible to find stylish pieces that aren't slutty. I read in one magazine about how to use an item you like to make a crocheted piece in the same style/shape, so I'd like to try that. In the meantime, I'm still combing over the internet looking for crochet fashion that I'd actually wear. It doesn't help that I'm not interested in scarves and hats or that I'm too cheap to buy the really nice patterns.
Fake food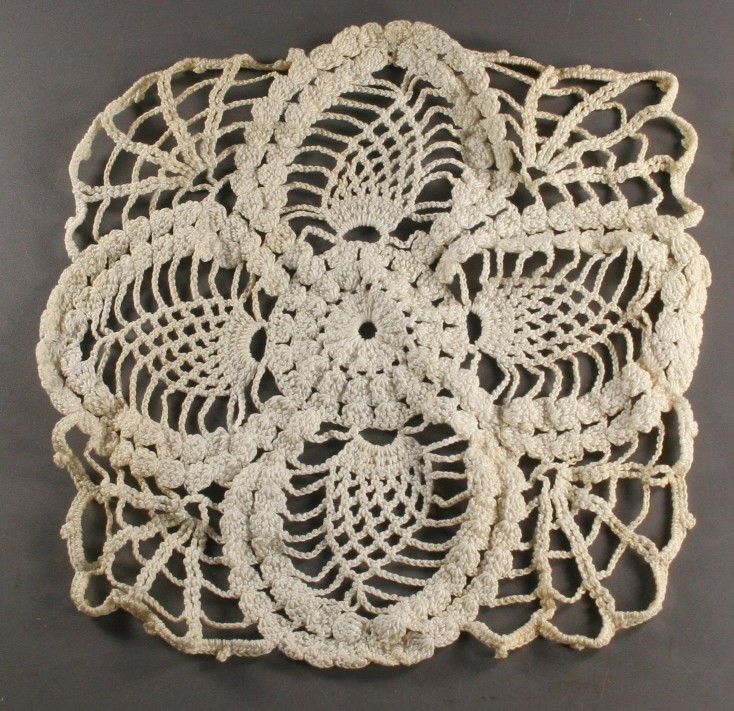 Doily
Not bad, but how many ponchos does one person need?
Nice, no pattern available.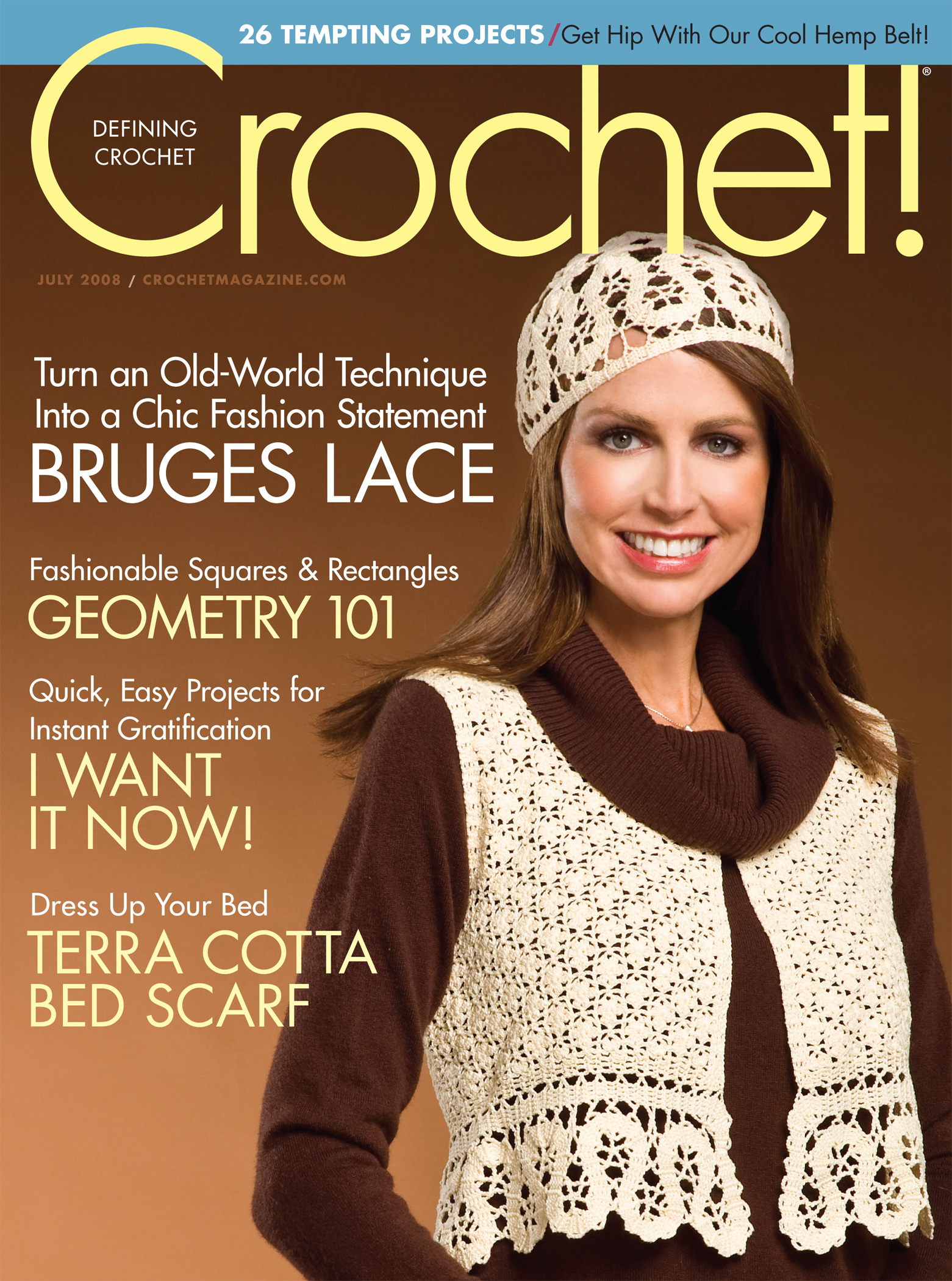 Victorian granny
Slutty
I did make this one, but it's too small for me. I'm not giving it away though because I WILL wear it!